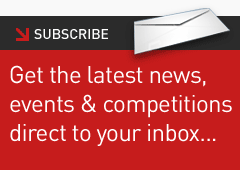 About the movie map
The North Wales Film & Television Trail began with a series of plaques to celebrate film and television locations across North Wales.
The first of these celebrated the film Inn of the Sixth Happiness. Filmed in 1958 in Beddgelert in the heart of the beautiful Snowdonia National Park and directed by Mark Robson, it starred Ingrid Bergman, Curt Jürgens, Robert Donat and Burt Kwouk.
It was Burt Kwouk who unveiled the plaque on 28 May 2004 and this can now be seen outside the Woodcraft shop on the main street in Beddgelert. You may remember Burt from his roles in the "Pink Panther" films and for his current TV role as Entwhistle in "Last of the Summer Wine".
A total of 13 plaques are now in place with another twenty or so planned for the future.

We hope this map will give you a sample of the variety of films and television programmes shot in our outstandingly beautiful part of the UK, and will tempt you to come and visit the location settings for yourself.
Whether you are a first time visitor to our area or have visited before, a member of a fan club or just like to see where something was filmed, the Movie Map North Wales offers you the opportunity to find out for yourself why so many location managers choose North Wales as their base.
From Blue Flag quality assessed beaches to areas of outstanding natural beauty, North Wales can offer you a true relaxation break.
For help with accommodation in North Wales, whether a farmhouse, bed and breakfast or 5 star luxury hotel, please see the web link categories on left-hand menu.