No charges against ex-BBC producer
No charges will be brought against a former BBC producer arrested as part of the Operation Yewtree inquiry into abuse claims against Jimmy Savile.
iPlayer debut for Peter Kay sitcom
Comedian Peter Kay is to make his first BBC One sitcom with a show that will go out on TV only after making its debut on the BBC iPlayer.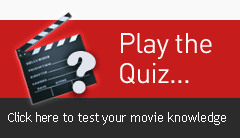 Unfortunately this site is closed
Welcome to North Wales
Welcome to the very first movie map North Wales and we hope you enjoy browsing our site.

If you enjoy movies or TV of any kind, we're sure you'll find something of interest and our site will tell you the location along with lots of general information and links for you to find out even more about what we feel are the best locations in the UK.
Send us your story about visiting one of the locations in North Wales or photos (or both) and we'll be happy to post them on the site. Likewise, if we've missed any locations in North Wales, please e-mail us here.
Perhaps you like The Beatles, are a fan of Corrie or just like a good old fashioned love story? Choose from dozens of movies and TV programmes and find detailed location information on the inter-active map.
If you register for our newsletter, we'll keep you up to date with any new film trail plaques as and when they are unveiled as well as exciting "can't buy" competition prizes up for grabs.
what will you do next?
Click the links below to find out more ...
Visit our main tourism website for North Wales